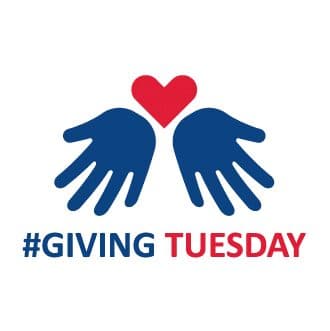 REDLANDS, Calif., December 1, 2019  ─ According to Giving USA, corporations gave over $20 billion to nonprofit organizations last year. GivingTuesday signals the perfect time for companies with charitable giving programs that support local organizations in Southern California to make a donation to a worthy nonprofit like Disabled Veterans Charities.
Disabled Veterans Charities is a 501(c)(3) organization whose mission is to fund local Southern California entities that provide services and support to at-risk veterans and their families, with an emphasis on eliminating homelessness. Disabled Veterans Charities offers several ways corporations can show their support on GivingTuesday, which falls on December 3 this year, including:
Encouraging workplace giving to Disabled Veterans Charities
Using your brand awareness to promote Disabled Veterans Charities' fundraising campaign on social media
Donating a portion of sales on GivingTuesday to Disabled Veterans Charities
Making matching gifts for employee contributions to Disabled Veterans Charities
The funds donated by corporations are used to support area organizations that provide much-needed assistance to at-risk veterans, such as transitional and permanent housing, mental health counseling for PTSD, depression and anxiety, employment and career support, and help for survivors.
"Corporate donors are an essential part of our fundraising efforts that helps us extend the reach of our dollars to homeless veterans and their families," said Disabled Veterans Charities General Manager Jo Anne Rodriguez. "We are grateful for the support of the companies who choose to support us on GivingTuesday and throughout the year."
To learn more about Disabled Veterans Charities, visit dvcstores.com, call 800-435-7328 or email dvc.california@verizon.net. To make a donation, you can give directly on the organization's website through the PayPal link.
About Disabled Veterans Charities
Established in 1968, Disabled Veterans Charities (DVC) has a long history of supporting Southern California veterans from all branches of the armed forces and their families by funding local nonprofit organizations. Through grants to deserving area programs, DVC helps at-risk veterans and their dependents access the services, resources and support they need to face the challenges of homelessness and improve their lives.